North Fork Spanish Apostolate
The North Fork Spanish Apostolate is an organization that helps to empower immigrants. After Bob Murphy heard about a student's violin being stolen, he presented the student with a violin and later upgraded it, and then even gave a violin to her sister. Click here to view the ABC7 News article covering this story.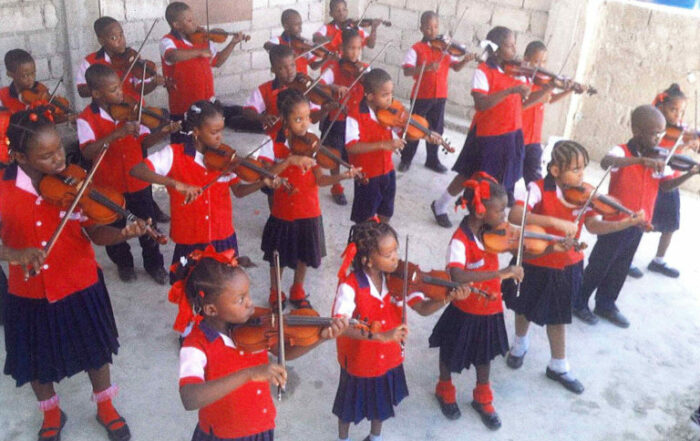 Haiti Project
It is so unbelievable how they live in Haiti and many of the other Caribbean islands. There is constant destruction, loss, and devastation but they continue to rebuild and renew. Bob Murphy's Violin Shop supplied a full orchestra of instruments seen in the pictures to The New Victorian School in Haiti. A benefit concert was performed here in Melville by Bob Murphy's son and 100% of the money collected was given to the school and helped rebuild the school as pictured.
Wyandanch Outreach
Bob Murphy's Violin Shop created a string program within an elementary school in Wyandanch providing both the instruments and teacher for the students. At the end of the year, the students performed at Lincoln Center along with the Gemini Youth Orchestra.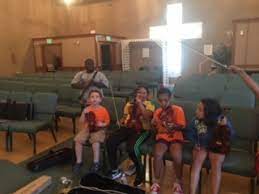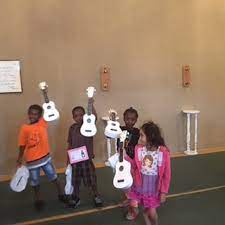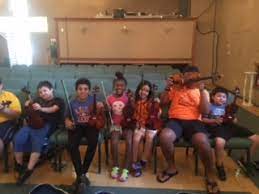 Fountainhead Enrichment Program
The Fountainhead Enrichment Program, located in east Northport/Commack, is a camp that the church created to teach the students how to play instruments and how to read music. Bob Murphy's Violin Shop proudly provides all of the stringed instruments for this program.