Sales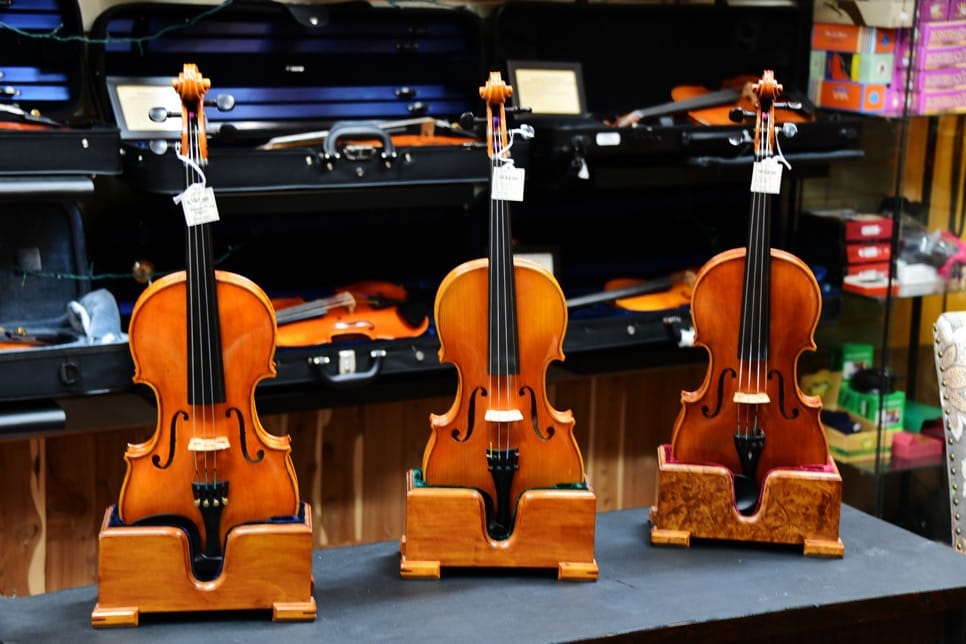 How to Purchase a Violin, Viola, Cello or Bass Instrument
For Beginners
We sell violins, violas, cellos and bass instruments for beginners all the way up to professional players. For young students, it is always recommended to rent, as they will inevitably grow out of their instruments and you accumulate credit toward the purchase of an instrument. We have all sizes on hand, and can easily swap sizes once the student is ready for a larger instrument.
For Intermediate Students
We have packages available ranging in quality, size, and cost. When you purchase from us, we will offer the full trade in value towards a new instrument if the student grows out of their current one. That is FULL CREDIT BACK towards another string instrument. All of the instruments bought from our shop come with a 2-year warranty. You can be sure that all instruments are of a quality that is worthy of our name, and that students and professionals alike will be proud of and enjoy playing them for years.
For Professionals & Experienced Players
The way an instrument feels and sounds is different for every professional. Choosing one's next tool of the trade is a highly personal affair that is best done in-person. Visit the store today, and we will help you find an instrument that suits your needs.
---

Winfield Thomas instruments are guaranteed to exceed your expectations in tone, beauty, and playability. We have thousands of outstanding instruments from various parts of the world, including European examples from Romania, Czechoslovakia, and West Germany. These instruments are often stored in our climate-controlled warehouses for decades, unplayed and perfectly preserved. Once taken out and set up today, the player can not only enjoy the qualities of a well-built instrument, but of one whose wood has aged and dried extensively in storage, providing a far more balanced, mature, and warm sound. This also allows us to select the most excellent examples that have stood the test of time without its various wooden components warping or breaking.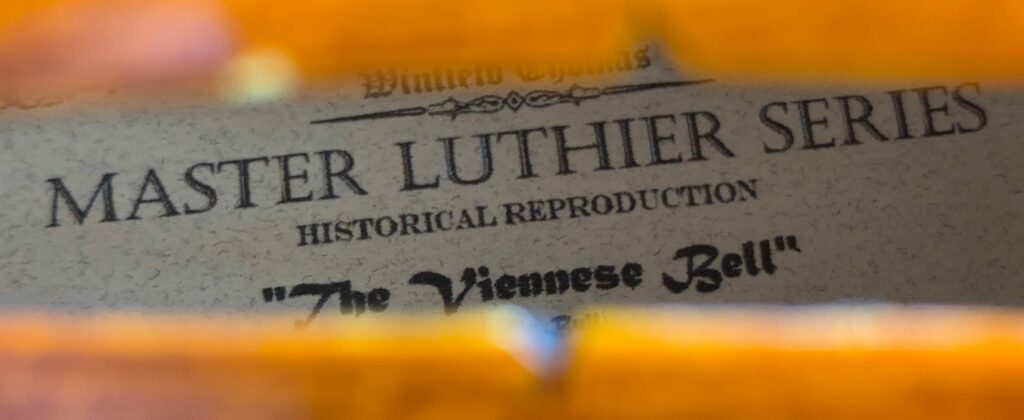 All Winfield Thomas instruments are marked inside with a label similar to the one above, which guarantees that it was meticulously inspected before being sold or rented.
---

Introducing the newest revolution in craftsmanship, tone, and beauty.
The Winfield Thomas Master Luthier Series of violins, violas, and cellos, crafted in the finest Chinese or European workshops, and possess exquisite qualities in sound, craftsmanship, and beauty. Only the finest exotic tonewoods, chosen with the utmost care by expert violin makers, are used. The instruments are painstakingly sculpted by the most experienced hands, and our own master craftsman Robert Murphy Sr. has meticulously set up and refined these fine examples with custom bridges, strings, and fittings of the highest quality. These instruments represent a revolutionary level of refinement rare in this price range. 
The Master Luthier Series instruments fall into two categories:
The standard Master Luthier Series instruments originate from a myriad of carefully selected Chinese workshops, whom we have consulted extensively to produce outstanding examples of the finest Chinese craftsmanship. These instruments are finished in a strikingly beautiful oil finish and are set up with excellent strings such as Pirastro Evah Pirazzi. Their sound is warm yet powerful, with a penetrating quality that will fill the largest concert halls with ease
The Master Luthier Series European Edition instruments originate from some of the most famous violinmaking regions within countries such as Germany and Romania. Built using the traditional, time-tested methods of the 18th century Italian master luthiers, these instruments represent the pinnacle of fine craftsmanship in this price range. These instruments are produced by the finest violinmaking workshops of the world, and their sound and beauty are a testament to their origin. Denser, older European tonewoods allow the instrument to project with a powerful, confident voice. Thinner, more carefully carved top and bottom plates take full advantage of these exotic woods. And these instruments are fitted with the best setup possible, to ensure that the player can exploit its capabilities to the fullest.
New Life Violins
Have you heard about our New Life Violins?
Do you have a conservatory bound violinist or violist that you would like to send off to school with a $10,000-$15,000 instrument, but your budget is more like $2,500-$5,000?
Our New Life Violins may be the option for you! Each of these instruments start out as a premium European production violin or viola and then our master luthiers spend up to 20 hours meticulously graduating the instruments–trenching their internal perimeters, hand tuning quadrants, and hand cutting and installing a new bass bar and sound-post. When completed, these violins and violas sound and play just as well as instruments 4 times their price!
Since the awakening of his love of orchestral instruments, Bob Murphy has always pursued his passion. This recently has lead to his New Life Violin collection where Bob takes violins old and new and breaths new life into them opening and expanding on an already great instrument's sound, projection and tone.
Bob's Famous Work
Stradivarius Cello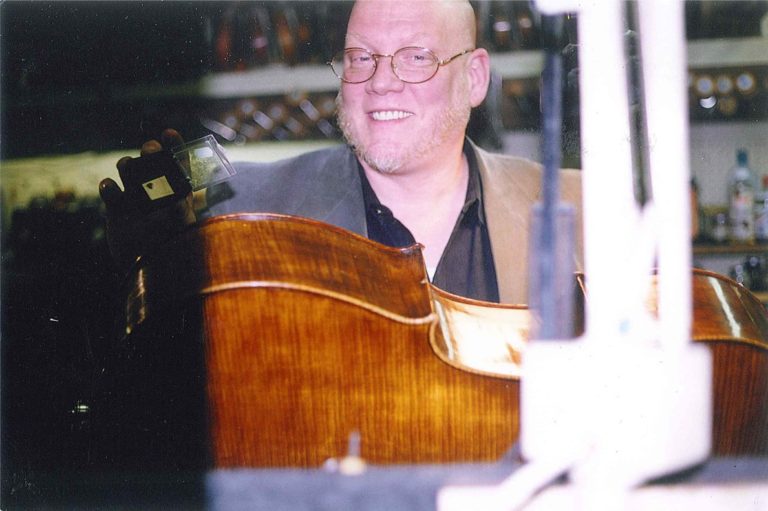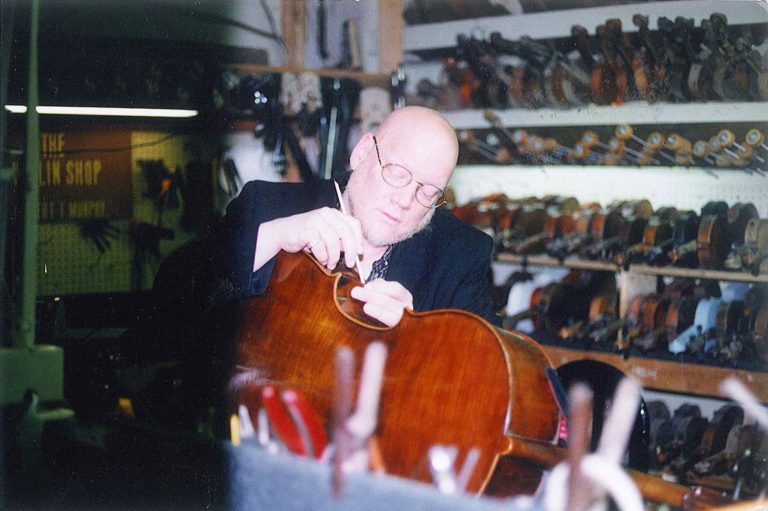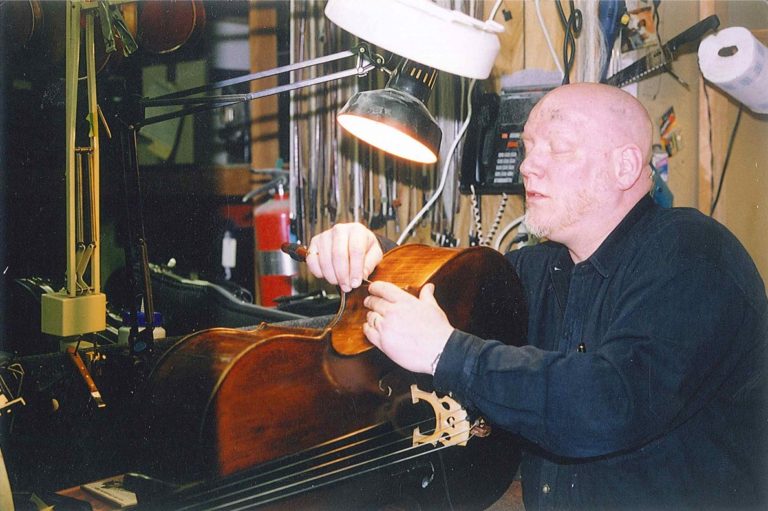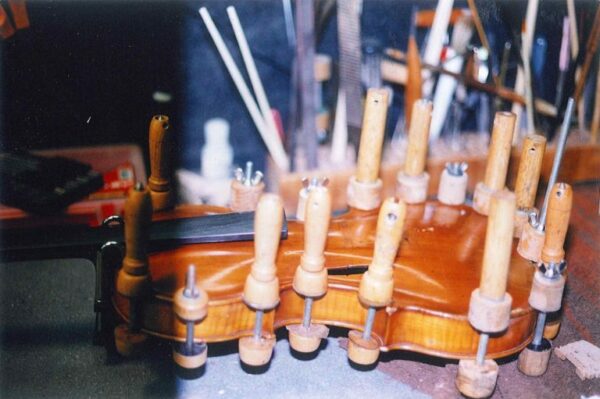 Get the Right Sound and Instrument for You!
Request a String Consultation Today!
Be sure to request an appointment with a string consultant that can help guide you through selecting an instrument that is perfect for you. If you know nothing about instruments or are confused on which instrument to pick, this is the service for you. The consultant knows all about the qualities and sounds of each instrument so they can help you select the best instrument for you.
Please check out our new online violin shop. We currently have a few instruments available online and will be adding many more soon.